Custom Built Computers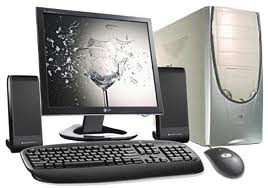 Edgewater PC computers are custom built to meet your needs and specifications and to give your applications the edge to perform. Let my 15 plus years of hardware experience work for you. Whether you want a super fast gaming machine, a media center, or a machine to surf the internet, Edgewater PC will meet your needs at a cost tht will be extremely difficult to beat anywhere else.
All systems are painstakenly designed and built with proven, high quality, name brand, time tested components. All systems are designed with maximum upgradeability and longevity in mind.
All new builds go through a thorough 48 hour burn-in process prior to delivery and installation at your location.
In addition, you have your choice of either a Linux or Windows operating system.
Edgewater PC's include delivery, and installation in the greater Cleveland area at no additional charge. If you live outside the Cleveland area, arrangements can be made to have the system shipped to you and we will contact you to personally walk you through the setup.
Edgewater PC guarantees its machines for one year against hardware defects.
Let us build and configure your next computer system.